It is one of the greatest challenges confronting the world as it seeks to transition to a net zero future – how to make aviation greener.
The global commercial aviation industry currently produces between 2-3% of all human-made carbon dioxide emissions, and accounts for roughly 12% of CO2 emissions from all transport sources.
Accordingly, the industry will have a key role to play in the transition, not least because, as societies become more prosperous around the world, demand for air travel is expected to grow strongly.
So the hunt is on for ways to make air travel less carbon-intensive.
Today, a decisive step was made in that direction as Rolls-Royce announced that, by 2023, all of its Trent engines will have been proven compatible with 100% sustainable aviation fuel. The Trent family of engines powers around 40% of the world's long-haul aircraft.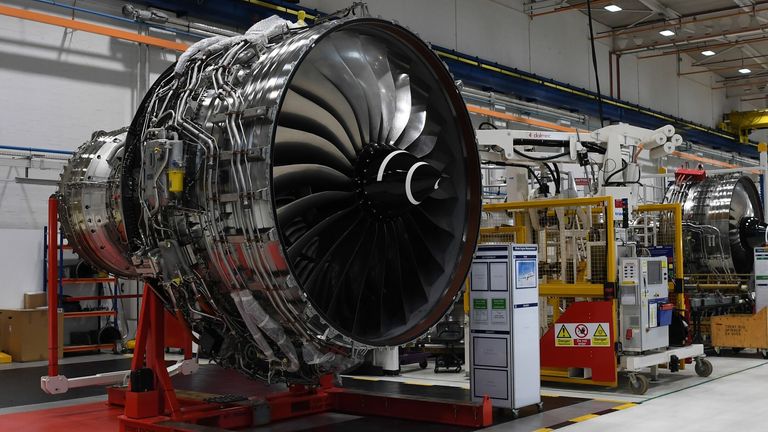 Warren East, the chief executive of Rolls-Royce, did not disclose how much it had cost of adapting the Trent family had been.
But he told Sky News: "It's a question of how much it would cost us not to. The reality is that by 2050 we have to be net-zero across the planet and aviation needs to play its part.
"We want to continue providing engines for long haul aviation, and so that's what we must do."
Rolls has previously said that sustainable aviation fuel, which is produced from feed stocks such as cooking oil, non-palm waste oils from animals or plants and solid waste from homes and businesses, offers "net CO2 lifecycle emissions of at least 75% less than conventional jet fuel".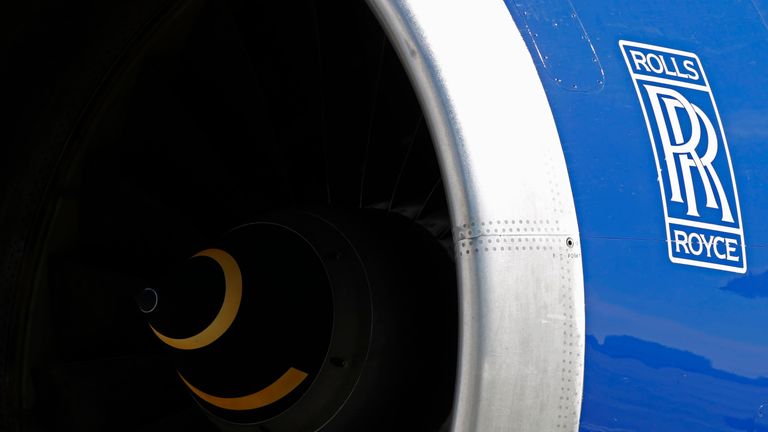 The big question airlines and aircraft manufacturers will have, though, is how on how the engines will perform when fuelled differently.
Mr East said that the performance of the engine would not be impacted by making them compatible with 100% sustainable aviation fuel.
He said that by 2050, with all long-haul aviation powered by sustainable aviation fuel, there would have been an evolution in how the product is made.
He added: "It's possible we will be able to get even better performance of the engines with sustainable aviation fuel."
Source: Read Full Article