Nissan's decision to centre European production at its UK plant in Sunderland and close its Barcelona factory has sparked angry protests by workers in Spain.
Employees of the Japanese carmaker set fire to tyres outside the Catalonia site, which is to close – threatening the loss of 3,000 jobs.
The company is also to shut its factory in Indonesia.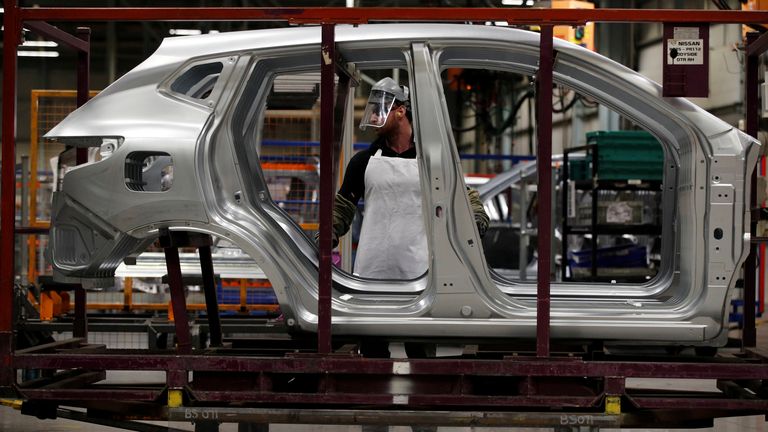 The announcement came as Nissan said it had sunk into the red for the first time since the financial crash, following four years of tumbling profits.
The firm plans to become smaller and more cost-efficient, building 20% fewer vehicles worldwide, after the coronavirus pandemic sent demand plunging.
A Nissan spokesman said: "Europe will remain an important part of Nissan's global business.
"We have more than three decades of history in Europe, where Nissan created the crossover segment and took the lead in the roll-out of electric vehicles and charging infrastructure.
"As the new Nissan mid-term plan explains, the company will be focusing on core models and technologies, which in Europe is our range of crossovers and electrified technologies.
"Sunderland remains an important part of our plans for the European business.
"The new Juke was recently launched, and the plant is now preparing for the arrival of the new Qashqai."
The move to overhaul the global business came as Nissan posted an annual operating loss of 40.5bn yen (£307m) for the year to 31 March, its worst performance since 2008/09.
Over that period, it sold 4.8 million vehicles, the second decline in a row and a fall of 13% from last year.
Source: Read Full Article