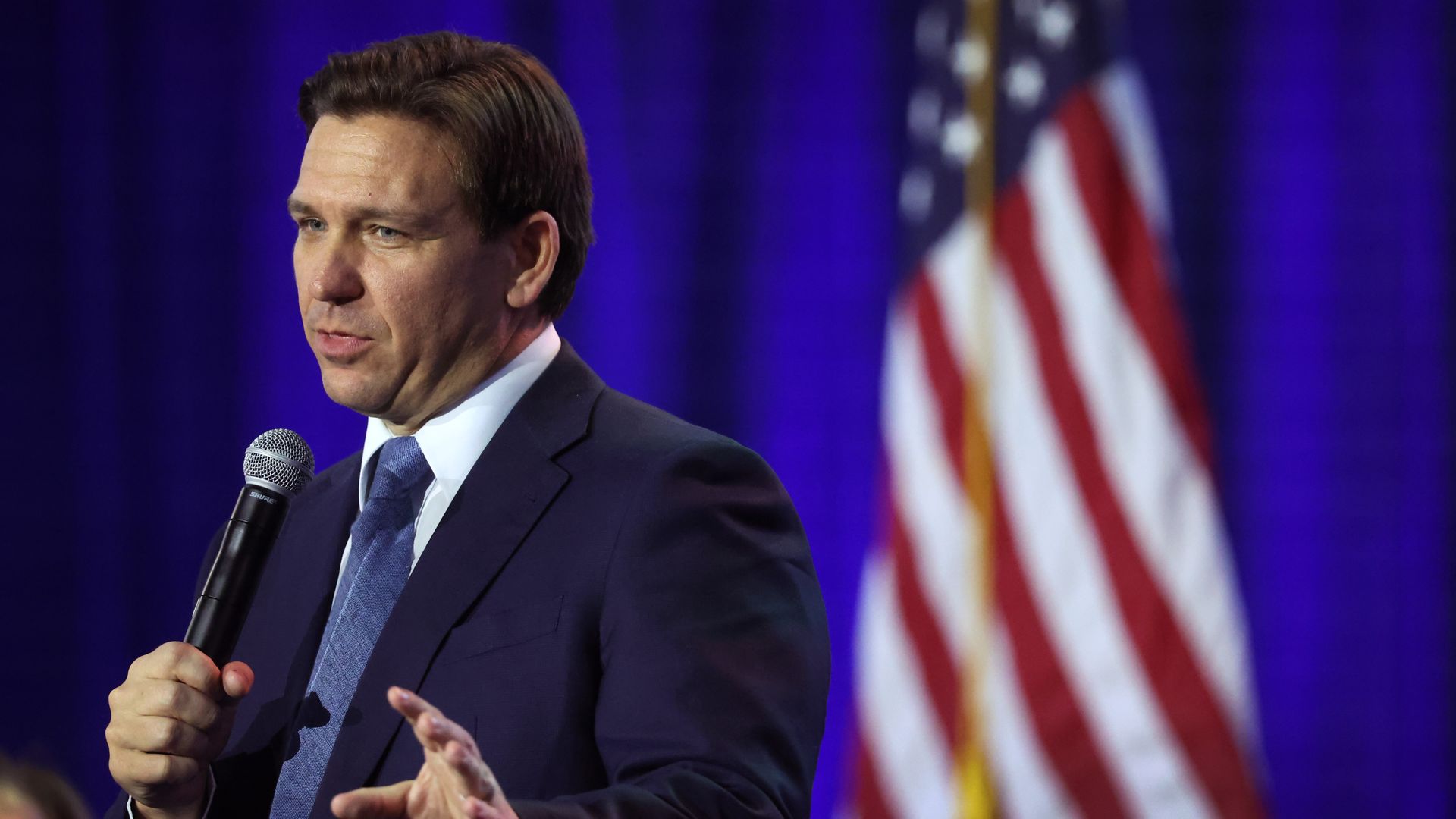 Florida Gov. Ron DeSantis speaks to voters on March 10 in Des Moines, Iowa. Photo: Scott Olson via Getty Images
Florida Gov. Ron DeSantis (R) calls Russian President Vladimir Putin a "war criminal" in a new interview with British journalist Piers Morgan airing on Fox News.
Why it matters: The potential 2024 presidential contender's comments are in stark contrast to statements made by former President Trump, who last year called Putin "genius" and "very savvy" for recognizing two breakaway "republics" in eastern Ukraine as independent.
What they're saying: In the interview airing Thursday, Morgan asked DeSantis if Putin should be held responsible for war crimes and genocidal activity in Ukraine.
"I think he is a war criminal … I do think that that he should be held accountable," DeSantis replied.
"I think he's got grand ambitions. I think he's hostile to the United States," he continued.
"We'll see what ends up happening with his longevity in power. But … this has been a loss for them."
Yes, but: Just last week, DeSantis said in a statement aired by Fox News that it is not in the "vital national interests" of the U.S. to become "further entangled in a territorial dispute between Ukraine and Russia."
Several Republican lawmakers, including Sens. John Cornyn (R-Texas) and Lindsey Graham (R-S.C.), rebuked his comments shortly after.
Of note: Trump escalated attacks on DeSantis in recent months as it became clear the latter held a substantial bloc of conservative voters and could win the GOP nomination for the presidency.
Go deeper: The deepening GOP divide on Ukraine
Source: Read Full Article