The UK's top civil servant has warned that fellow Whitehall officials are now "fair game" as he prepares to leave his role.
Sir Mark Sedwill, who is due to step down as cabinet secretary and head of the civil service in September, said that hostile briefings against those working in the civil service had become a "regrettable feature of modern politics".
His comments come after a job advert for his replacement in the £200,000-a-year role was posted this week.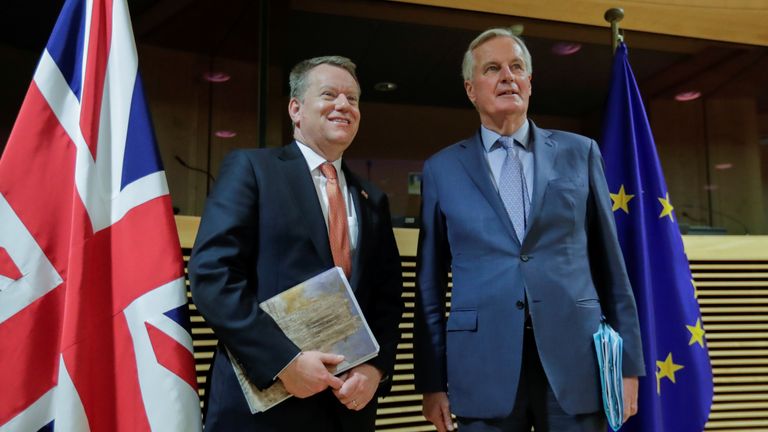 Sir Mark was also Boris Johnson's national security adviser, with the prime minister's Brexit negotiator David Frost having been controversially chosen as his replacement.
It was revealed on Wednesday that the prime minister last month personally approved a £248,000 pay-off for Sir Mark.
The announcement of Sir Mark's impending departure as the UK's most senior civil servant – a position he will have held for less than two years – followed reports of clashes between himself, Mr Johnson and the prime minister's chief adviser Dominic Cummings.
Criticism of Sir Mark's handling of the coronavirus crisis also appeared in the press, with former civil service chief Lord Kerslake having since accused Mr Johnson of trying to make Sir Mark the "fall guy" for government failures.
Appearing before parliament's National Security Strategy committee on Wednesday, Sir Mark was asked why he resigned from his dual post.
He replied: "I haven't resigned. The prime minister and I agreed I should step down, by agreement.
"That was essentially because we had concluded it was time to split the jobs again – and have a separate security adviser and separate cabinet secretary."
Source: Read Full Article