The Taliban"wants the world to trust us" and is not seeking revenge in Afghanistan after regaining control of the country, the group has said in a news conference.
A spokesman for the militant group said Afghanistan has now been "emancipated" as he appealed to people not to interfere in the transfer of power.
Zabihullah Mujahid said the group's top priority is to create "law and order" for the capital Kabul – and assured the people of the city they would "live in peace".
Afghanistan live updates: All the latest as the Taliban establish new government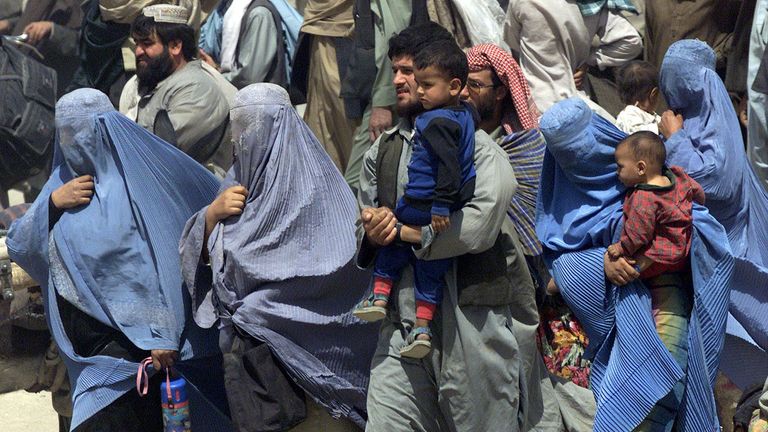 Speaking to reporters, Mr Mujahid also gave assurances over the safety of those who had worked with American and allied forces.
He said the Taliban does "not want them to leave the country" but wants them to use their skills to serve the new regime – and they "will be pardoned".
The Taliban "don't want any internal or external enemies", he said, and also said "we will work with" the world to create a successful Afghanistan.
The news conference – the first staged by the militant group after it seized control of Afghanistan in a rapid wave over the weekend – began with a recitation from the Quran by Taliban spokesman Mr Mujahid.
What did we learn from the Taliban news conference?
It comes after the militant group told Sky News that women would be able to pursue education up to a university level and will have the right to work in Afghanistan.
However, the Taliban said: "Our women are Muslim and will be happy to live within the framework of our law."
Mr Mujahid said that women would be allowed to work in schools and hospitals.
He said Afghans gave "great sacrifices for the establishment of an Islamic government and they have the right to implement Shariah law".
Different countries "have their own laws" and "Afghans have the rights to live under their own laws", he added.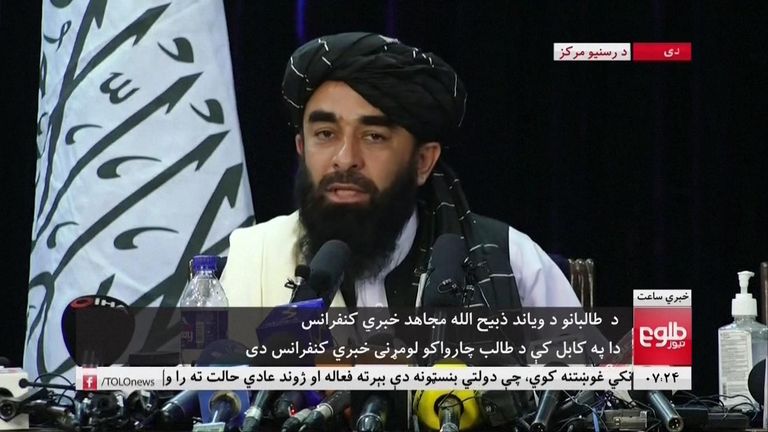 He said he can also "assure the world", including the USA, that Afghanistan soil will not be used against any country in the world.
The group said it is "still working" on the set-up of the government, but once the war is over, its focus will be on building up the economy.
The new government is also committed to a "free and independent media", Mr Mujahid claimed, however, he said he had "requests", including that "Islamic values should be taken into account when it comes to the activities of the media".
Follow the Daily podcast on Apple Podcasts, Google Podcasts, Spotify, Spreaker.
He said the media "should not work against national values, against national unity".
Taliban fighters have been directed not to harm anybody and "not to knock at any door unnecessarily". He says they have also been told not to stop any car unnecessarily.
Source: Read Full Article