France's traditional Bastille Day celebrations have been transformed to pay tribute to heroes of the coronavirus crisis.
Doctors, nurses, paramedics and supermarket workers are all being honoured on Tuesday as part of the country's biggest national holiday.
Families of medical workers who died treating people with COVID-19 got seats in the stands to watch the annual military parade in Place de la Concorde in Paris.
This year, however, marching band members wore masks and stood further apart than usual to maintain social distancing.
It comes after President Emmanuel Macron signed off a €8bn (£7.7bn) pay rise for medical workers as a thank you for their efforts.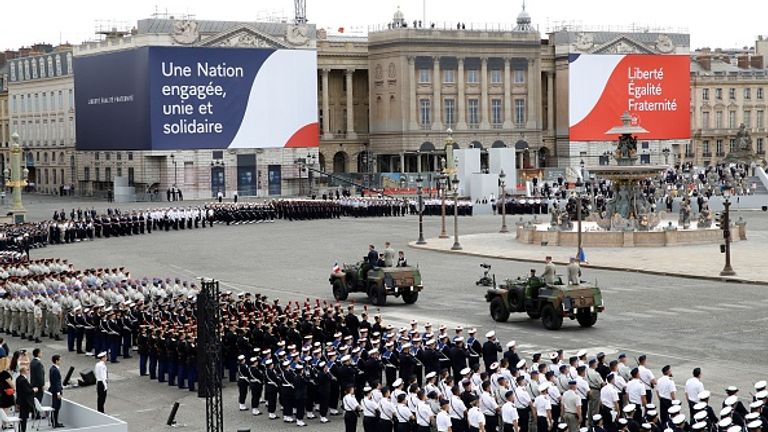 President Macron sat two metres from his government colleagues after telling military officials in a speech on Monday night: "This ceremony will be the symbol of the commitment of an entire nation. It will also be the symbol of our resilience."
France has been hit hard by the coronavirus pandemic, with more than 30,000 deaths.
The 14 July parade, usually one of the biggest in Europe, was out of bounds to the public because of the ongoing virus risk.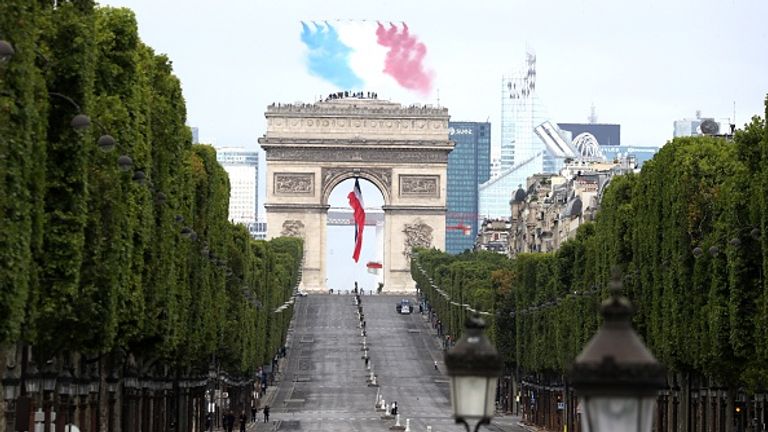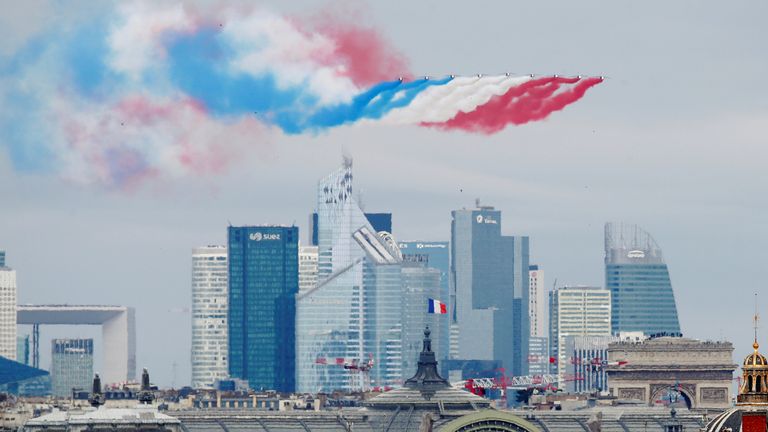 Source: Read Full Article