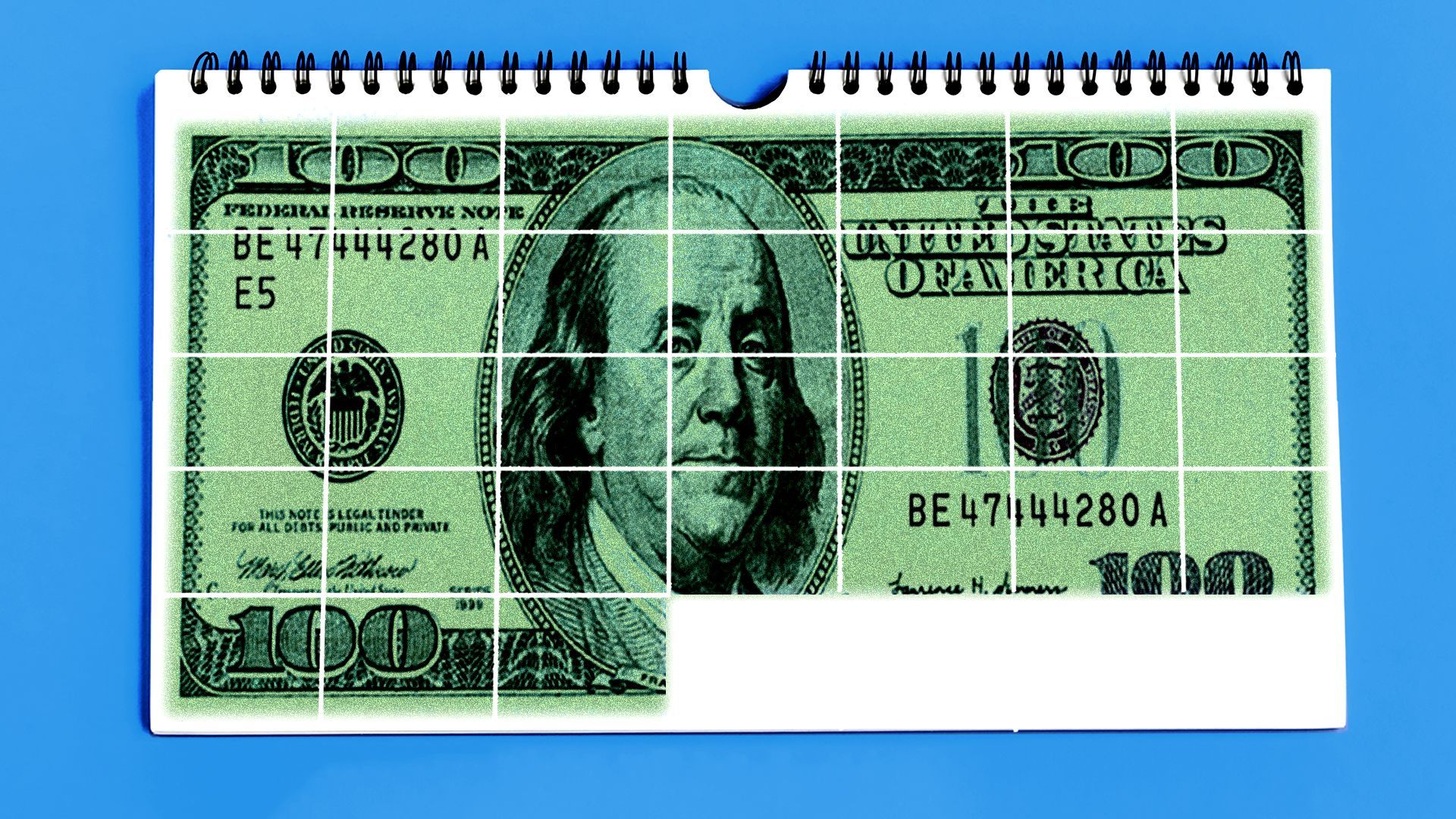 Illustration: Annelise Capossela/Axios
This tax day, there's slightly more at stake than usual. If federal tax collections are strong, that could push out the absolute deadline when the nation exhausts cash and borrowing capacity.
Yes, but: If tax receipts are weak, that drop-dead date could be reached sooner than anticipated — leaving less time for lawmakers to hash out a deal. The latter is beginning to appear more likely, according to Goldman Sachs.
Why it matters: The Treasury Department and the Congressional Budget Office earlier this year estimated that the government is at risk of a payment default sometime between July and September, if Congress failed to raise the debt ceiling.
But exactly when that happens depends, at least in part, on the cushion from income tax receipts, with implications for how long lawmakers have to raise the limit.
What they're saying: Previously, economists at Goldman Sachs thought that deadline was early August. But in a note Tuesday morning, they warn that this date might come as soon as early June, "if tax receipts continue to undershoot."
"The greatest source of uncertainty regarding the deadline is April tax receipts, which we have expected to be weak as a result of reduced capital gains-related taxes," the team writes.
A June deadline isn't certain, but should that play out, it would raise the possibility of a short-term extension, Goldman says.
By the numbers: Data cited by their economists show tax receipts as of April 14 were down nearly 40% from the same month last year — a larger shortfall than they initially projected.
The data is only preliminary, Goldman says, with a clearer picture set to come once tax receipts data for this week is released (though it comes with a lag).
Source: Read Full Article