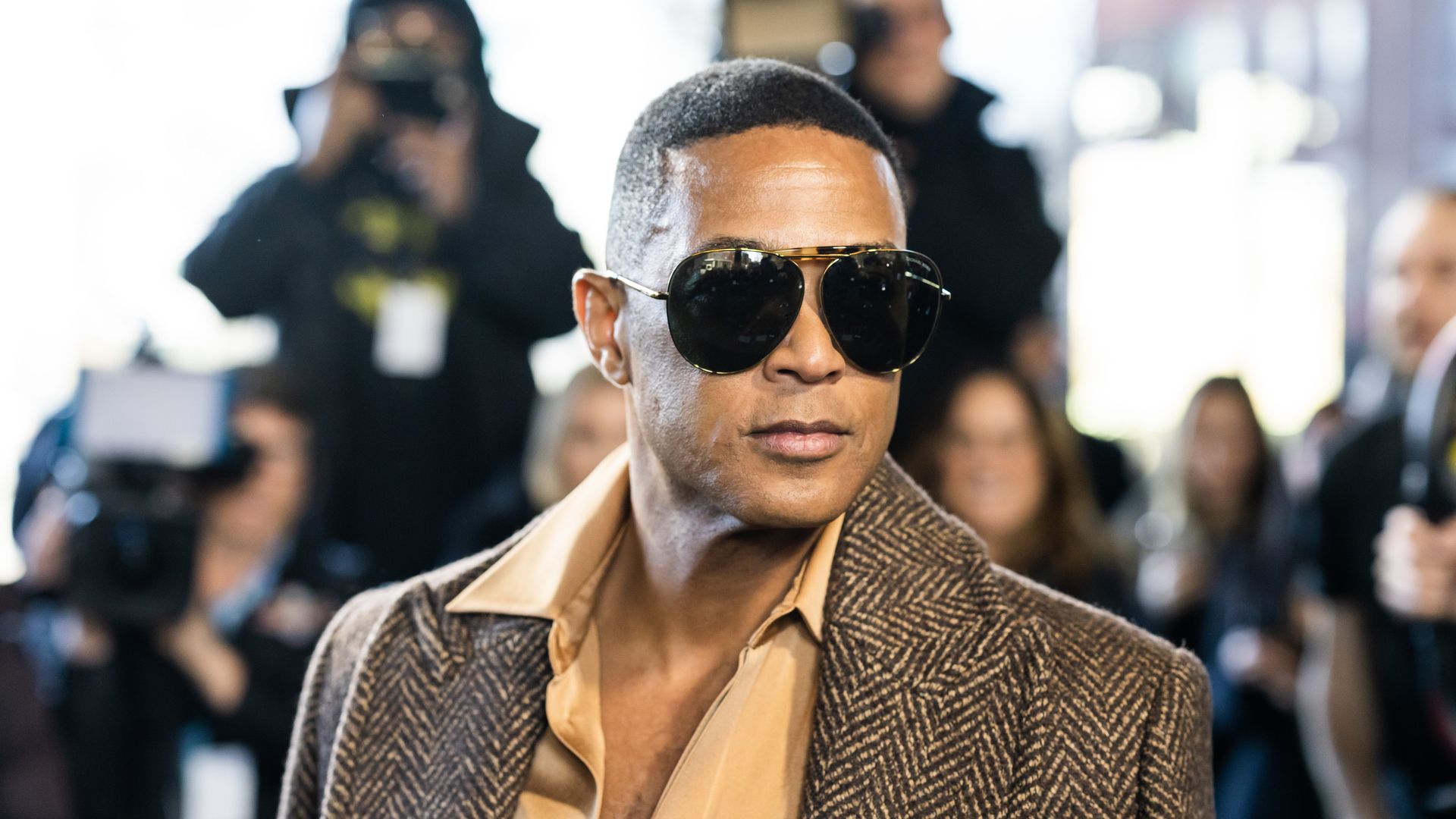 Photo: Gotham/WireImage
Don Lemon has been fired from CNN, the former morning news show anchor said in a Twitter post on Monday.
Why it matters: The move comes following Lemon's remarks about former UN ambassador and 2024 Republican presidential candidate Nikki Haley.
Details: Lemon, who previously co-hosted "CNN This Morning," made the announcement shortly after Fox News and its primetime host Tucker Carlson said they had parted ways.
"I was informed this morning by my agent that I have been terminated from CNN," Lemon said in his Twitter post. "I am stunned."
"At no time was I ever given any indication that I would not be able to continue to do the work I have loved at the network. It is clear there are some larger issues at play."
Lemon also thanked his colleagues for "an incredible" run and called them the "most talented journalists in the business."
In a statement released to Twitter, CNN said, they have "parted ways" with Lemon.
"Don will forever be a part of the CNN family, and we thank him for his contributions over the past 17 years. We wish him well and will be cheering him on in his future endeavors," they said.
Catch up quick: Lemon was named host of CNN's new morning show "CNN This Morning" last fall alongside veteran anchor and business correspondent Poppy Harlow and the network's former chief White House correspondent Kaitlan Collins.
Executives tried to pitch the show as a daily conversation amongst three friends, but it was reported that there was growing tension between the hosts.
Some of those on-air tensions were visible. Harlow and Collins were forced to push back against Lemon last December when he said the U.S. men's national soccer team was more compelling to watch than the U.S. women's national soccer team, which justified the salary gap between the two entities.
Lemon joined CNN in 2006 as a correspondent after serving as a co-anchor for the 5pm newscast for NBC5 News in Chicago. He became a host for CNN Tonight in 2014 under then-president Jeff Zucker, before debuting his own primetime show, "Don Lemon Tonight," in 2015.
Lemon gained national prominence for a 2015 interview he did with then-presidential candidate Donald Trump, in which Trump made inflammatory remarks about immigrants.
Be smart: The saga around Lemon has served as a huge distraction for CNN, which is already undergoing enormous changes under its new leadership
"CNN This Morning" was the biggest programming bet made by Chris Licht since he joined as CEO last spring, but the show has struggled with ratings in its first few months.
Licht has since announced changes to the company's dayside lineup, but is still working on filling the 9:00pm ET primetime hole left by Chris Cuomo after he was fired last year.
The network laid off hundreds of employees in November amid company-wide budget cuts. Those layoffs followed hundreds of layoffs that occurred earlier in the spring when executives killed CNN's streaming app, CNN+, weeks after launch.
What to watch: Cable news continues to face extraordinary challenges as more young viewers turn to streaming.
For CNN, those challenges have been exacerbated by its parent company's push to become more efficient in its operations.
Warner Bros. Discovery executives have reportedly discussed up to $100 million in cost savings at the network.
Disclosure: The author of this story is a paid contributor to CNN.
Source: Read Full Article