A second wave of COVID-19 and a winter lockdown would be a "really awful" prospect for Britain, former prime minister Tony Blair has warned.
In an exclusive interview on The World Tomorrow, a Sky News podcast, Mr Blair said that this would pose a "serious, serious problem" for the UK – more than most anticipated, and raised the possibility that the consequent economic damage would cause a further lurch into political populism.
Mr Blair said that if he were in government today, his main fear would be the risk of a resurgence of the disease.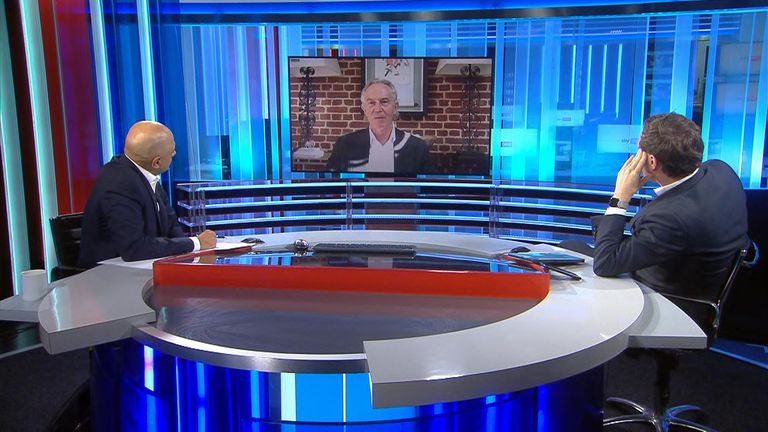 "If the economic damage is really, really bad, then the populism – left and right – that was there before COVID comes back in an even sharper and harder way. It's the big unknown. We just can't tell. And a lot will depend on whether there's a resurgence of the disease in the autumn and winter."
He said that a potential second wave could pose "a serious, serious problem, because to go back into lockdown is going to be really tough," he said. "Let's be frank: lockdown has been a lot easier because the days are longer, the weather's been better; it's not such a hardship to lock down when you're in the summer months. Now think of locking down in November, December. It's going to be really awful.
"If you do get a resurgence in the winter, then you've got to have such a big operation in place to handle it without going into [a severe lockdown]."
In his interview with former chancellor Sajid Javid and Sky News, the former prime minister also warned of the geopolitical repercussions of the disease, which, he said, could intensify existing fissures and tensions.
He said the "biggest geopolitical challenge of the 21st century" is the West's relationship with China.
"It's going to be extremely difficult and troubling. America and China were limbering up to be hostile with each other prior to COVID but all of that's going to be accelerated by it. And when the two biggest powers in the world are at loggerheads with each other, of course global co-operation becomes more difficult. Which is why I think it's incredibly important that we do reserve some space for co-operation with China."
Source: Read Full Article