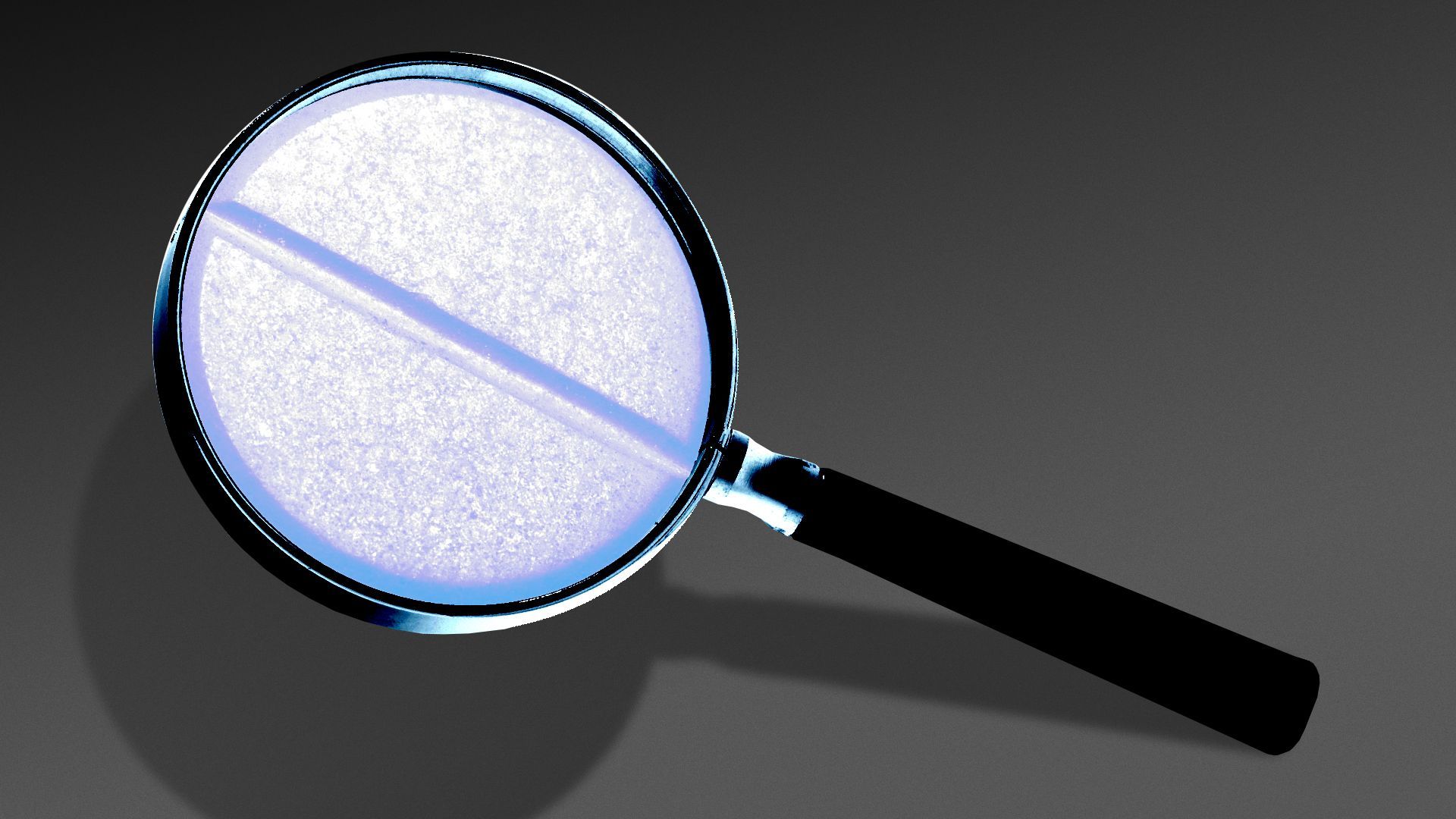 Illustration: Annelise Capossela/Axios
Researchers are conducting what they call a first of its kind clinical trial to study how Hispanic and Black patients respond to a common medication for multiple sclerosis.
The big picture: Much remains unknown about MS, a chronic illness of the central nervous system, especially how it affects non-white people.
About 30% of people with MS in the United States are Black and Latino Americans, but they make up less than 5% of MS clinical trials participants, according to neurologist Mitzi Joi Williams, who is leading the new research.
That makes it hard to know the efficacy of therapies for these groups.
Previous studies have found that U.S. Latinos and Latin Americans may have an earlier onset of MS, are underdiagnosed and can face worse symptoms and progression.
Details: The trial, which is set to end its data collection phase in May, is looking into how Black and Hispanic patients respond to Ocrelizumab, a medication that can treat primary progressive and relapsing-remitting MS.
The trial includes 179 participants, and full results are set to be shared publicly by 2025.
It's partly funded by the drug's manufacturer.
Between the lines: Researchers ensured all materials were translated into Spanish as they and others increase outreach to Hispanic patients.
The National Multiple Sclerosis Society and biotechnology company Genentech have also recently launched bilingual awareness campaigns and sought to make information about the illness more accessible to Spanish speakers.
What they're saying: "We hope to identify more insights into the unique nature of MS in these underrepresented populations so we can ultimately ensure we're providing individuals with the best possible personalized care," Williams told Axios Latino.
Williams stressed that MS can present itself differently in each person.
Since "Black and Hispanic/Latinx people have been historically underdiagnosed… we do need more research to better understand why we're seeing different health outcomes in these communities," she said.
Subscribe to Axios Latino to get vital news about Latinos and Latin America, delivered to your inbox on Tuesdays and Thursdays.
Source: Read Full Article